Clinton insists examination of airport security
24 Mar 2016, 01:40 ( 24 Mar, 2016)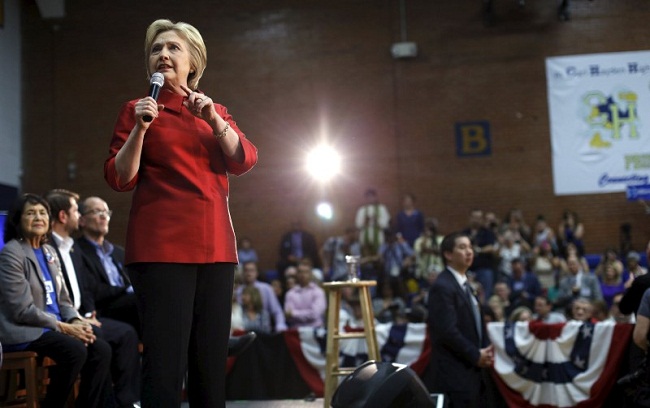 U.S. Democratic presidential front-runner Hillary Clinton said on Wednesday the attack in Brussels that killed more than 30 people is the "latest brutal reminder" that more must be done to defeat Islamic State militants.
In an address at Stanford University in California, Clinton said the United States and Europe should take a "harder look" at protocols at airports and other "soft sites" that are outside security perimeters.
Clinton also said a bipartisan proposal in the U.S. Congress to create a national commission on encryption could help counter terrorism plots that begin online.