Trump phone falling hard against Australian Prime Minister
02 Feb 2017, 14:38 ( 02 Feb, 2017) | updated: 02 Feb 2017, 15:04 ( 02 Feb, 2017)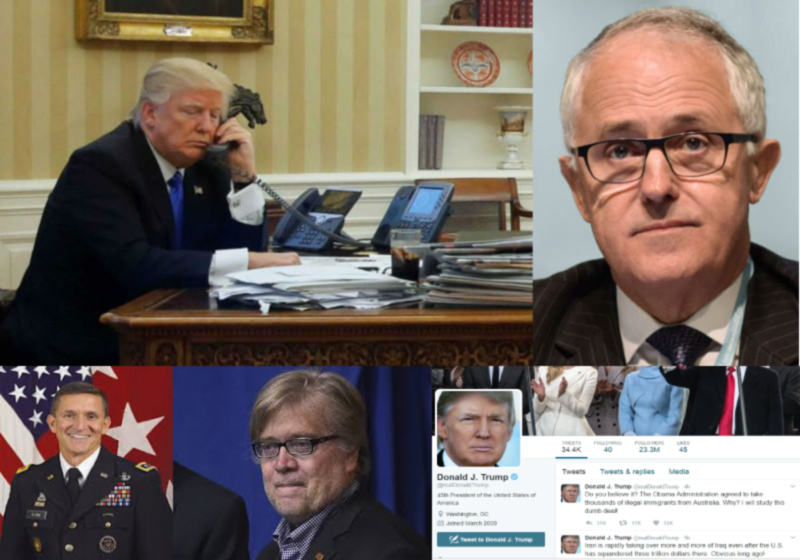 The US president is Donald Trump during a phone dropped hard against the prime minister of Australia, Malcolm Turnbull. Trump would have cursed according to government officials Turnbull for refugee settlement and would have bragged about his electoral win.
The briefing on the telephone with Turnbull would, according to The Washington Post that Trump would have thrown the handset on the hook after 25 minutes. The conversation was allocated an hour. Trump's attitude towards the Australian Prime Minister is striking because of the close relationship that the US and Australia.
Trump, who had just signed an entry ban for seven Muslim countries complained to Turnbull that "political suicide" would be if he request to record 1,250 refugees from an Australian detention center would grant.
'By far the worst conversation'
At a certain moment the Republican against Turnbull would have said that he had spoken with four other world leaders that day, including Vladimir Putin, and that this is 'by far the worst conversation 'was. US officials claim that Trump is just as would have behaved in talks with leaders of other countries, such as Mexico. But that was contradicted by Mexico. However, the One US news agency claims to have owned a transcript of the conversation that proves Trump certainly has struck a hostile tone.
After the conversation took Trump Twitter lashing out at his predecessor, Barack Obama. He accused him of having concluded a stupid deal 'with Australia regarding the inclusion of thousands of illegal immigrants.