Originally posted on The Comeback | By David Lauterbach | Last updated 5/24/16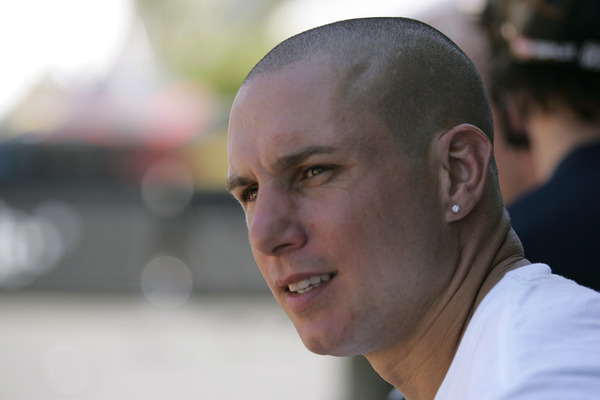 CTE, or Chronic Traumatic Encephalopathy, is most commonly found in football players because it is caused by repeated traumatic hits to the head. However, it's not confined to just football players.
ESPN is reporting BMX legend Dave Mirra, who passed away in February, suffered from CTE at the time of his death according to a University of Toronto neuropathologist.
Many former football players who dealt with CTE died by suicide, which was the apparent cause of Mirra's death as well. The former biker passed away from an apparent self-inflicted gunshot wound in Greenville, North Carolina on February 4th.
What's rare about Mirra's case is his is reportedly the first action sports athlete to be diagnosed with the disease, which can only be found in a person's brain after their death. It can lead to memory loss, dementia, and depression.
Dr. Lili-Naz Hazrati is the Toronto neuropathologist that diagnosed Mirra with CTE and she spoke with ESPN about his brain.
"I couldn't tell the difference," Dr. Hazrati said. "The trauma itself defines the disease, not how you got the trauma."
The lack of differentiation she is referring to is the protein found in Mirra's brain. She described it as the "tau proteins" found in his brain were identical to those found in the brains of former football and hockey players who dealt with CTE.
"It's assumed it is related to multiple concussions that happened years before," she said.
Mirra passed away at 41, but it had been over 20 years since he suffered his first major head injury during his career. The BMX star fractured his skull when a car hit him at 19. After suffering from multiple concussions during his BMX career, he picked up boxing, which could've led to more concussions.
After Mirra died, his family had his brain studied to see if he suffered from CTE. ESPN reports after Dr. Hazrati found CTE in his brain, Mirra's family had her send the brain scans to multiple neuropathologists to see if they came to the same conclusion.
"It validates what we have been thinking about brain injuries in boxers and football players," Dr. Hazrati said. "The key is brain injury. Regardless of how you get it, through BMX or hockey, you are at risk for this."
Mirra was arguably the face of BMX for a long time. Up until 2013, he owned the record for the most X Games medals in the history of the event with 24. Mirra also launched a line of video games and at one point was a show host on MTV.
The BMX legend will be inducted into the National BMX Hall of Fame on June 11th in Chula Vista, California. During this year's X Games in Austin, Texas in June, he will have an event named for him: the Dave Mirra BMX Park Best Trick competition. The winner of the event will be given the "Mirra Golden Pedal" along with prize money.
This article first appeared on The Comeback and was syndicated with permission.