Ariel Winter is enjoying her holiday!
08 Jan 2017, 07:44 ( 08 Jan, 2017)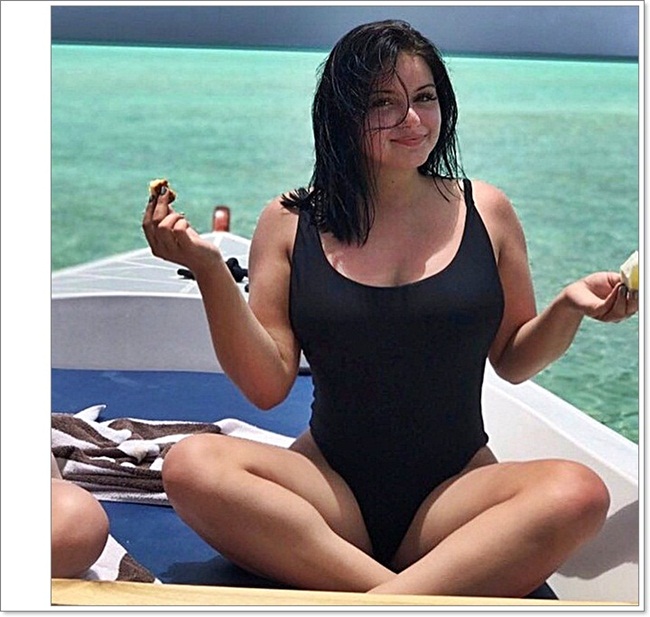 Right now Ariel Winter is spending her holiday in Bora Bora with a retinue of friends has continued, as her Instagram updates showed on Friday.
This 18-year-old actress took to her Instagram to share a snap of herself relaxing on a boat off the coast of the French Polynesian island. Her attractive smile and curvy figure with bikini flaunts her sweetness.
She showcased her trademark curves in a seemingly airtight black one-piece bathing suit that matched her drenched hair.
Image: Ariel Winter quotes, "your favorite wives in paradise" at her Instagram.
She was sat cross-legged and appeared to be lifting her shoulders in a shrug, offering the camera a wry grin.
In each hand, the Modern Family star was holding a bit of food. Her post tagged her holiday digs - the Four Seasons - and her travelling companion Jack Griffo.
Her trip to the island's lasted for some time now. In a Tuesday Snapchat post, she could be seen spread out on a white cushion, lying on her stomach.
Image: Bora Bora - French Polynesia
source: dailymail